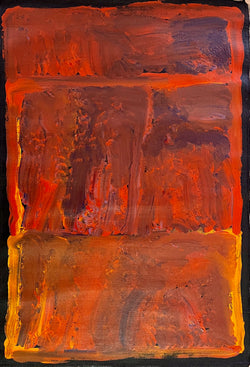 Kudditji Kngwarreye
Title: My Country, Size 600x900
Dreaming:  This paintings depicts the artists country, and all of the physical and spiritual associations that he has with it. My Country contains the artist's knowledge of the land, its plants, its animals and its people that has been shared in sacred ceremonies through stories, song, laws and rituals for thousands of years.
Language/Country: Eastern Anmatyerre /Utopia, Eastern Desert, NT. Born: 1928, Utopia NT; Died, 2017 Alice Springs NT. Read artists bio.
Painted:  2013/Code:  PPFAKK207
Medium: Acrylic on Belgian linen.
Signed on back. Certificate of Authenticity.